Aktionsbündnis Weltoffenes Werder
(Action Alliance Tolerant Werder)
Who we are:
The Aktionsbündnis Weltoffenes Werder exists since 2017. We are an independent and non-partisan initiative. We have representatives of churches, schools, politics and individuals involved in our group.
What we want:
Our goal is that Werder becomes a tolerant city. We want all people to be able to live well and safely here. No person should be disadvantaged because of their origin, faith, appearance, way of life or sexual orientation. We encourage and support people to confront exclusion, hatred and violence. We are active against racism and right-wing extremism.
What we do:
Every year we organise the Aktionswoche Weltoffenes Werder (Action Week Tolerant Werder), with many events promoting an open, diverse and anti-racist society.
We offer information and training on the topics of racism, anti-Semitism, right-wing extremism and conspiracy ideologies.
We organise public discussions, for example before political elections.
We are active against racist and anti-human slogans in Werder. We organize protests when right-wing extremists appear in public.
We are committed to the right to asylum. Refugees and people who have immigrated should be welcomed in Werder.
We remember the crimes of the German Nazi dictatorship and oppose the trivialization and falsification of history.
We bring together people and institutions who want to get involved in Werder and the surrounding area against racism and for an open society.
Aktionswoche Weltoffenes Werder 2022
A week of events for a cosmopolitan and diverse society, against racism and exclusion. 17th to 24th September 2022
From September 17 to September 24, 2022, the Aktionswoche Weltoffenes Werder will take place again. With a varied program we want to set an example for a cosmopolitan and diverse society and against racism and exclusion.
For selected events, we endeavor to offer translations into other languages ​​if required.
Would you like to take part in one of the events and need a translation into another language? Then please send us a message as early as possible to: info@weltoffenes-werder.de so that we can try to find translators.
The admission to all events is free!
---
Saturday 17 September
Understanding Ukraine: reading and discussion with the author Steffen Dobbert
Saturday, September 17 at 7:30 p.m., Comedie Soleil Theater, Eisenbahnstr. 210
In this reading from his new book followed by a discussion, author and journalist Steffen Dobbert answers some of the most pressing questions about Ukraine: Why is Ukraine fighting so fearlessly for self-determination and freedom? Where does the national consciousness of the Ukrainian people come from? And why is the European post-war order also at stake in the largest country in Europe? This book reading will be a journey through the checkered history of Ukraine, currently the most courageous country on our continent. Afterwards we would like to talk to the author and the audience about the current situation in Ukraine.
---
Tuesday 20 September
Sing with people from all around the world
Tuesday, September 20, 6-7:30 p.m., WELTGARTEN, Brandenburgerstr. 26
Sing with people from all around the world. And learn songs and harmonies from different cultures! For all voices, experienced and inexperienced, from 16 years old.Learning by ear. No need to read notes!
Workshop with the Dutch voice-leader Susanna Glimmerveen, who lives in Caputh. Susanna likes to bring people together with singing, celebrating the voice we were born with and building accepting, diverse communities.
The WELTGARTEN WERDER – in the middle of town – opens its gates for this free workshop.
Depending on the weather, we will gather around the fire or under a marquee. Drinks and a small snack are provided.
We are looking forward to you! And maybe this will be the start of the first international choir in Werder….
Please register: mitmachen@weltgartenwerder.de. The number of participants is limited.
With the support of House of Resources www.hor-brandenburg.org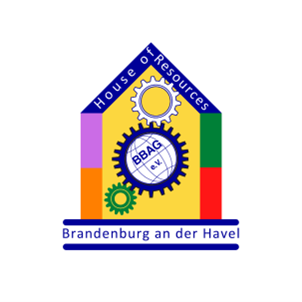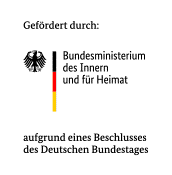 ---
Tuesday, September 20 + Wednesday, September 21 + Friday, September 23
Workshop: Dancing diversity
Tue 20 + Wed 21 + Fri 23 September each 4-6:30 p.m. + Sat 24.09. 3 p.m., parish hall of the Heilig-Geist-Kirche, Adolf-Damaschke-Strasse 9
Can't keep your feet still when the music starts? Then this multi-day workshop is just right for you! Groovy, flowing and dynamic: the mix of hip hop and contemporary dance moves from the floor to the air. Exercises and choreography are developed with joy and energy. This course gives you space for your personal movement ideas. Let's discover together: What do we have in common? What makes us different? What brings us together? – Come by, try it out yourself and dance diversity with us!
We will then show the final product at the festival for a cosmopolitan Werder on September 24th. on stage.
Please register by email to eva-lisa.huebner@gemeinsam.ekbo.de
---
Wednesday 21 September
Peace prayer and discussion about war and peace
Wednesday 21 September, 6 p.m., Heilig-Geist-Kirche Werder, Kirchstr. 9
The war in Ukraine has been raging for more than half a year. The questions of how to end this war are pressing: How can peace come to Ukraine and what might it look like? What does it take to achieve it? Are arms deliveries appropriate and ethical or not? What can we do as a society and as individuals to pave the way for peace? How can the economic consequences of war be borne in solidarity in order to maintain social peace?
We will discuss these questions with Heilgard Asmus. As a pastor, she played an active role in shaping the Peaceful Revolution in the GDR. In her office as General Superintendent, she was Chair of the Board of the Action Alliance against Violence, Right-Wing Extremism and Xenophobia in the State of Brandenburg from 2008 to 2013. She currently works in adult theological education at the Evangelical Church of Berlin-Brandenburg-Silesian Upper Lusatia.
Contact: boersel.jonas@ekmb.de
---
Friday 23 September
Multicultural brunch in the youth and family center "Haus am See"
Friday, September 23, 11 a.m. to 2 p.m. in the "Haus am See" youth and family center, Adolf-Damaschke-Str. 35-37
Since April 2022, the family brunch at the "Haus am See" youth and family center has been a meeting place for all families in Werder. It is carried out by parents on a voluntary basis and accompanied by an integration specialist and the youth club. Refugee families are keen to participate and experience acceptance and integration. The aim is to offer the families a safe space where they feel comfortable, get to know other cultures and can exchange ideas with others.
Registration is requested: integration.werder@stiftung-job.de
Contact: Dr Neda Miladi (integration specialist), Tel.: 015777921544; integration.werder@stiftung-job.de
---
Saturday 24 September
Festival für ein Weltoffenes Werder
Saturday, September 24 from 2 p.m. in the market place on the island
At the end of the campaign week, the "Festival für ein Weltoffenes Werder" will take place on September 24th from 2pm to 10pm at the market square in Werder.
With a colorful program for young and old, we invite you to set an example together for a cosmopolitan and diverse society – against racism, right-wing extremism and hatred.
Program:
Main stage
2:00 p.m.: kick-off
3:00 p.m.: Choirs, music groups and theater as well as speeches from various initiatives
5:00 p.m.: Concerts
Batila (Bantu Soul, Congo)
Lennox Melodic (Punk, Werder)
Doctor Krapula (Cumbia, Colombia)
Stalls and activities:
Children's program of the Morgenstern circus, the Ev. Parish and the youth club Werder
Market of possibilities with information booths
Food and Drinks
Joining the Aktionsbündnis Weltoffenes Werder
Would you like to get actively involved in creating a tolerant Werder and fighting against racism? Then join the Aktionsbündnis Weltoffenes Werder!
We look forward to your messages: info@weltoffenes-werder.de
Where can I get help and support?
Diese mehrsprachige Unterseite wurde finanziell gefördert von: